Used to decorate, separate, complement, coordinate or to add distinction, these decisions can be the most fun. I make the best palette in regular and premium flavors and welcome your ideas about what isn't on the list.
If you are ordering a layered cake, you get a filling of your choice.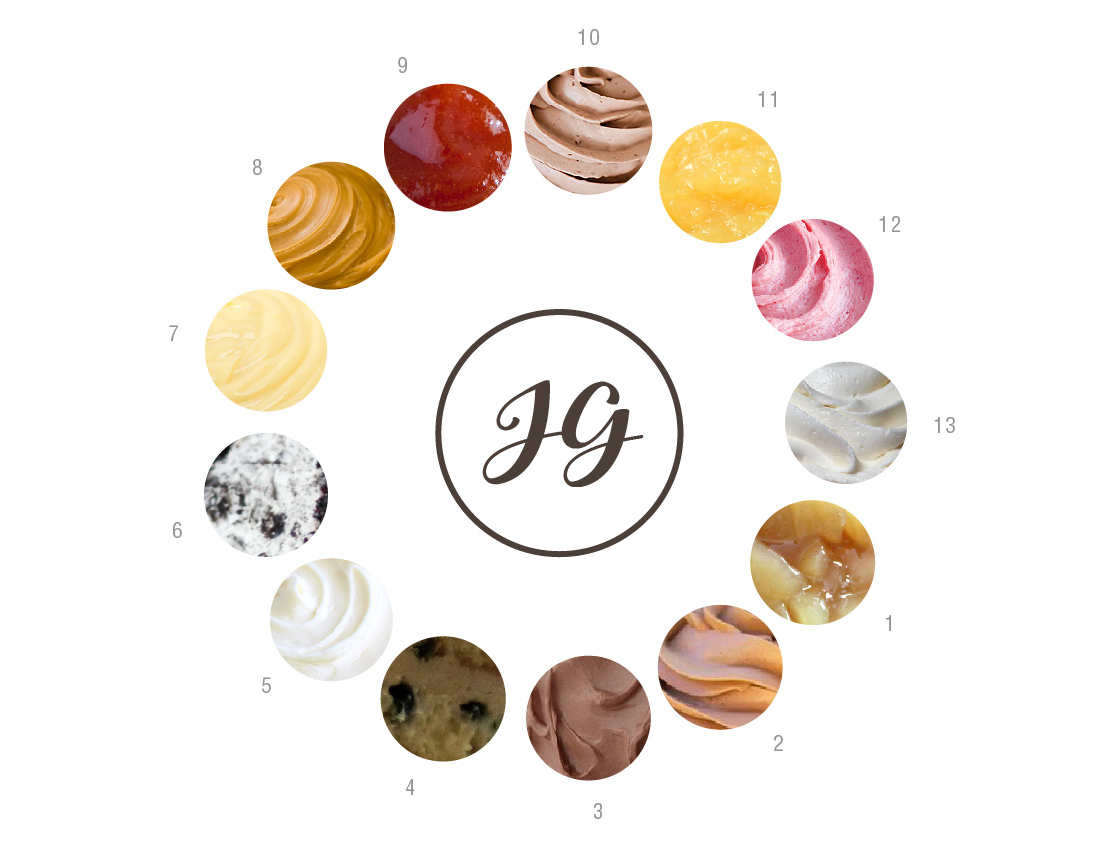 1 Apple
2 Cappuccino Buttercream
3 Chocolate Buttercream
4 Chocolate Chip Cream
5 Cream Cheese Buttercream
6 Cookies & Cream
7 Custard
8 Dulce de Leche
9 Guava
10 Hazelnut Buttercream
11 Pineapple
12 Strawberry Cream
13 Vanilla Buttercream
Premium Fillings
1 Lemon Curd: Gently cooked icing with lemon juice produces a delightfully light and cool taste appropriate to many flavors or combinations.
2 Ganache: Based in chocolate and cream, ganache can be adjusted by liqueurs and extracts to provide exclusively what you want.